Summer Camp
Camp Schedule 2022 Due to Covid-19 We will not be Hosting any Day Camps This Year.

Check our Facebook page for Spring Break Camp, Summer Day Camp, and Mini-Day Camp.
Call NOW to reserve space! 206-947-3227
Current Students: Check out our "Events" page for information about the 2021 Horse Show Season.

Camps are for ages 7 - 18 and are grouped by ability and age.
We offer CHA 1 through CHA 2+ sessions, but the more advanced riders must pass an evaluation prior to camp, or at least have completed CHA 1.
A CHA certified riding instructor teaches all camps.
You can choose riding instruction in either Western or English style
There is a limit of 8 students per session.
Each weeklong session is Monday - Friday from 9am - 4pm.
Each session includes: use of a school horse, handouts, riding instruction, halter lessons, classroom instruction, arts & crafts, a final-day horse show for parents, a certificate of achievement, and a week full of fun!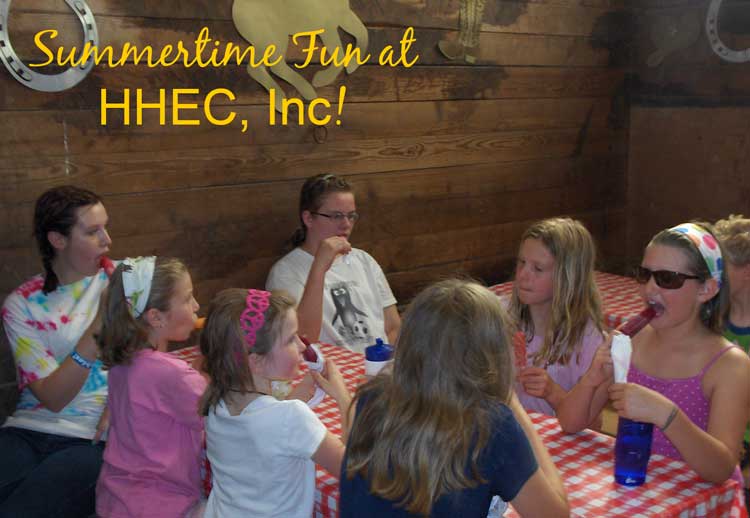 Summer Day Camps:
9am to 4pm, $650.00 for all week, with a $300.00 non-refundable deposit.
Balance due at time of registration (No refunds after the start of camps)

CHA (1A) = Beginner Rider
CHA (1B) = Beginner/Intermediate Riders who have completed CHA(1A)
CHA (2) = Intermediate to more Advanced Rider
Students will be grouped by ability


Due to Covid-19 We are not Hosting Day Camps in 2022
We are offering Private Riding Lessons Only in 2022 by appointment only






Build-A-Day Camps were so successful last summer, we're offering them again!
Create a day with your friends during school and summer breaks.
Call for available dates.
Pricing will depend on number of campers attending and activities.


FORMS: Click the desired form below:
Camp Information
List of Services
Registration Form
Hold-Harmless Form


Our Summer Horse Camps are for everyone, whether you have had riding lessons with us or not! You'll have lots of hands-on experience learning about grooming, leading, saddling, horse care, and riding, too. We emphasize safety, education, and having fun!

You can download our camp registration forms to speed up your application process.
Please fill-out and send in your Camp Registration and Hold Harmless Form along with your payment. The Camp Info sheet lists all the camps and what you need to bring, plus our contact info. Hope to see you at a Camp this year!!

For more information, please call: 206-947-3227